Idk if you guys believe in tarot reading or not, but 2 years ago, my life was a disaster.
I was lost, confused like most of you, not knowing about the status of my relationship or even my life ahead of me, worried about the politics at work. Though this may be a very subjective issue, you know.. some of you may just think that tarot is pretty much bull.. or even just a sinful thing to do.
There was this guy, ( from singapore ) that has been in the psychic and spiritual field as a clairvoyant tarot reader for years. during these 2 years of my life, he provided me sincere help and guidance on any issues. Giving me honest non-judgemental readings, today my life is pretty much happier now with what i have, able to know the aspects of my future was something i really needed.
Ladies, if you all are lost and need some help, i guess $25 would some how put your mind at ease for awhile.
You can look for him through skype, he's called Keriya Wisdom Of Words.
Add name (keriyawow) Charges you at $25 per readings of any topic, i paid him by ibanking though so ya..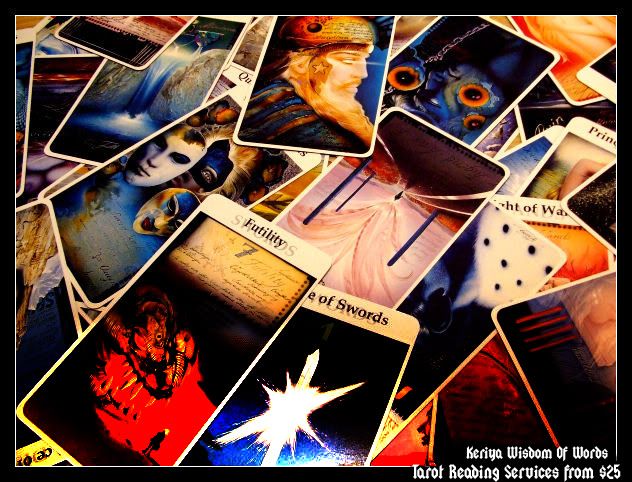 not that i'm advertising or anything, but just sharing a lil panadol for all of you.
Life is short ladies.
<3