Jamie Carragher has revealed Liverpool's failure to qualify for the Champions League persuaded him to come out of international retirement.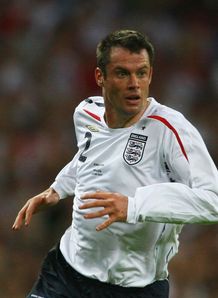 Liverpool defender Carragher has been named in Fabio Capello's provisional 30-man squad for the World Cup three years after retiring from international duty.
Carragher is widely expected to make the final 23-man selection for the trip to South Africa and the 32-year-old is keen to work under Capello.
"The FA got in touch a few weeks ago and asked if I would have a rethink, due to injury problems. I said I would make myself available," said Carragher.
"The World Cup and Champions League are the highest levels of football.
"I'm not getting any younger, we have no Champions League football next season and I am keen to work under Fabio Capello."
Source:
http://www.skysports.com/story/0,195...147466,00.html