Hi everyone
I have a Dove banded female for adoption, around 5 mths of age.
She is handed over to me by my neighbour who is relocating overseas, and I already have a handful of hamsters with me, I would like to rehome her to a better owner who can take good care of her.
Do let me know if you are interested.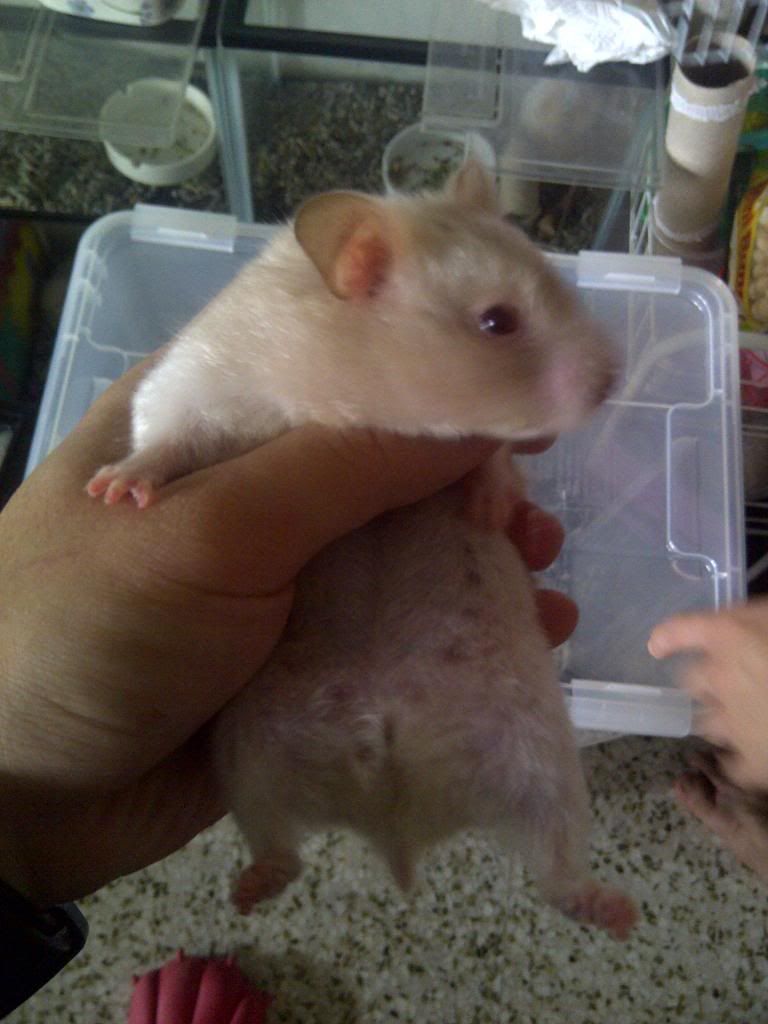 Cheers