Early life[edit]
In 1994, when she was four years old, Kim Go-eun's family moved to China and lived there for 10 years. Because she did not experience the fierce competition of the Korean early education system, director Jung Ji-woo gives credit to her upbringing, saying, "She is naturally curious and brave. She's strong in a sense that she isn't influenced easily. She doesn't do things just because everyone else does it."[2]
After watching Chen Kaige's Together many times, crying every time she saw it, Kim decided she wanted to become a filmmaker. But she was led to theater by chance. She entered the School of Drama at Korea National University of Arts.[3][4]
Career[edit]
In 2012, Kim was catapulted from obscurity to the center of much media buzz when she was cast as Eun-gyo, a 17-year-old high school student who awakens the lust of two men, in A Muse.[5][6][7][8] The 21-year-old had never appeared in a film or TV drama before, not even in a minor role; she had only previously acted in student productions or school plays. She met A Muse director Jung Ji-woo through a circle of friends and was not even aware that auditions for the film were being held. "I ended up having an audition after chatting with the director. There wasn't even any time for me to prepare," Kim recalled. She was chosen among some 300 actresses who auditioned for the part.[9] Apart from its provocative theme, the film featured two graphic sex scenes, which Kim admitted to feeling anxious and embarrassed about before filming, but when the cameras started, she said she became totally immersed in the character.[3] Jung said Kim grew up through the film, saying, "Her facial expressions in the last few scenes of the film are strikingly different from the ones in the beginning. I wanted to capture the moments when she realizes how precious she is to herself and to others," adding that she showed off qualities that can only be found in someone who is unaware of her own beauty and what she is capable of.[2] Her performance swept the Best New Actress awards that year.
Describing her feelings about her profession, Kim said, "When I stood on the stage for the first time, I was so nervous that I thought it would be so hard if I had to do this for the rest of my life. But from my second performance, I felt ecstatic, as if I had wings on my back, and I never wanted to step off the stage. I keep on acting because I want to hold on to that feeling."[3] Regarding her decision to limit her appearance in advertisements, she said, "I never thought about my image or potential endorsement deals when choosing the next film project. What worries me is what impact my appearance in commercials would have on my roles."[10]
Despite many offers following A Muse, Kim decided to go on a short break for two years, going back to school to finish her degree and acting in a stage play and short film. She returned to the screen in 2014, showcasing her versatility in the thriller Monster where she played a developmentally disabled woman whose younger sister is murdered by a ruthless serial killer; her grief and rage drives her almost psychotic, and she plans her revenge.[11][12][13][14]
In 2015, she and Kim Hye-soo were cast in Coin Locker Girl, a female-driven thriller based on 1980 Japanese novel Coin Locker Babies, about a baby girl abandoned in a coin-operated locker at a train station and raised by a loan shark enterprise madam, eventually grooming her for a position in the latter's organization.[15] Kim next starred in martial arts period drama Memories of the Sword, in which she acted opposite her longtime role model, actress Jeon Do-yeon.[16][17][18] This was followed by The Advocate: A Missing Body, where she played an aggressive prosecutor.[19] Kim is also set to make her television debut in the cable series Cheese in the Trap, based on the webtoon of the same title.[20][21][22]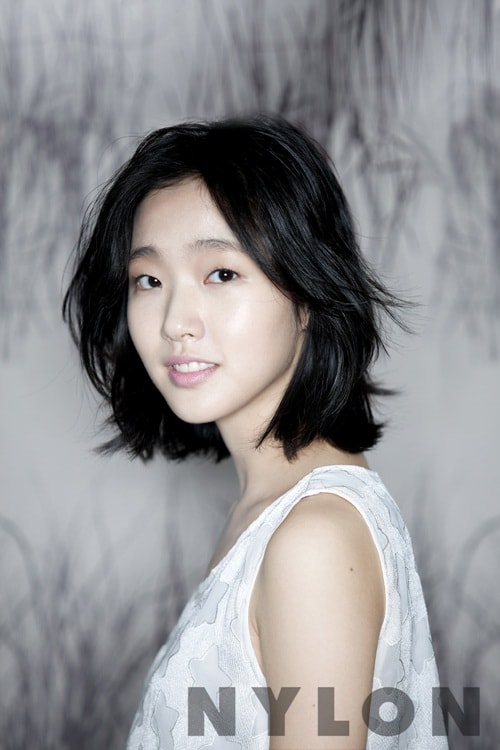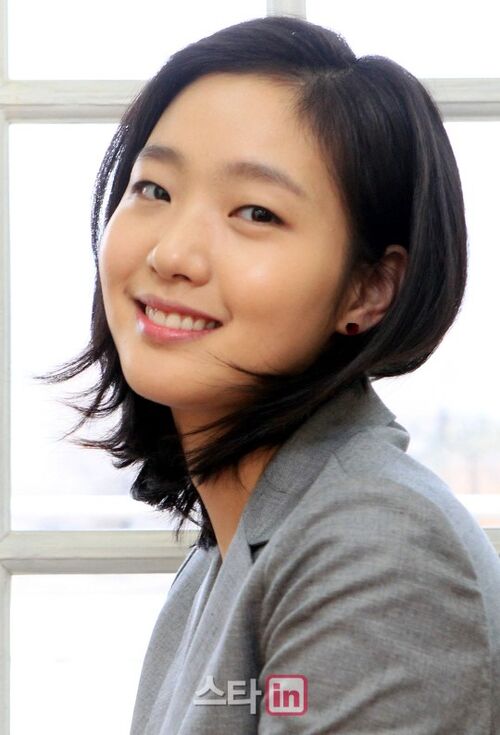 https://en.wikipedia.org/wiki/Kim_Go-eun