Liverpool's Craig Bellamy is unfairly treated by referees, claims Liverpool manager Kenny Dalglish
Scottish boss believes the Welshman has not deserved a single one of his four yellow cards this season and suggests past misdemeanours have created "an agenda" against him
Source:
http://www.goal.com/en/news/9/englan...ed-by-referees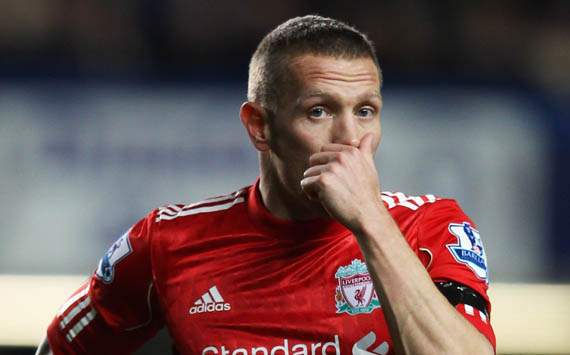 Getty Images
Liverpool forward Craig Bellamy is being unfairly treated by referees, according to Kenny Dalglish.
Bellamy had not picked up a yellow card for Liverpool this season before December but has now been cautioned in four straight Premier League matches.
The Wales international has been caught up in controversy in the past and Dalglish believes his reputation now unjustly precedes him.
"You would hate to believe there is an agenda against him from anyone, but Craig has been booked four times and he hasn't deserved any of them," Dalglish told reporters.
"You would like to think if you had been unlucky four times, you would not be unlucky for a fifth. Mind you, you might have said that after the first two.
"One of the bookings was at Fulham when Clint Dempsey stuck his head straight in Craig's face. When he was booked the other night there, we asked the ref why the wee man was booked and he said, 'Craig knows' – but he didn't.
"And there was another against QPR when Joey Barton approached him. I don't know why he has been booked but I haven't seen anything in any of them being reasonable."
Dalglish added that the treatment of Bellamy was not consistent with that of other players, saying: "The other night, [Wigan Athletic defender] Antolin Alcaraz gave five free kicks away with no yellow. If he is going to get five chances, does that mean everyone else is?"
Bellamy accumulated nine yellow cards in total while on loan at Cardiff City in the Championship last season.