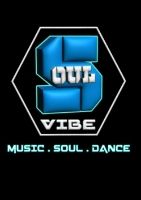 Soulvibe was established in June 2013 by street dancers for street dancers. We practice a large variety of different genres of dance and can be considered an "all-styles" crew. The main reason for us to go in the direction of all-styles is that we believe strongly in the freedom of expression. We believe that every dancer has the right to express themselves through their dance and therefore do not believe one has to restrict themselves to just one style.
Soulvibe strongly believes in "Peace, Unity, Love and Having Fun." Those familiar with Hip-Hop may recognize this phrase to be the four pillars of hip-hop culture. We think that the love for music can unite people from all walks of life, allowing everyone to have fun together in an environment free from conflicts. As such, our crew members have varying backgrounds and came together because of one thing in common. Dance.
Despite hailing from many different backgrounds, Soulvibe's many members meet up at least once a week (if not more) to dance together and share their experiences. Most training/practice sessions is held in a studio at Punggol 21 Community Centre on Saturdays. Our practices generally revolve around sharing sessions where our more experienced members teach the basics of their respective styles. Soulvibe also enjoys having cyphers where gather in a circle and take turns to dance to whatever music is being played at the moment.
Soulvibe has close ties with the Punggol 21 Youth Executive Committee. Thus, we are often commissioned to perform for the many events the YEC runs every year. In addition to that, Soulvibe also organizes small scale events such as all styles dance battles or cypher events everyone is invited to join.
If you are a dancer with similar views on dance, we welcome you to join our little family.
We are dancers. We are Soulvibe. We are Music, Soul, Dance.
SMS/WHATSAPP 84114308

Crew Leader:
Popping Necky (Jian Ping) is the crew leader of Soulvibe. Having been exposed to dance since 16, he has the most experience among all the members of Soulvibe. After a short hiatus from dance, he joined the Street Edition Crew where he re-ignited his deep passion for dance. Necky later established Soulvibe Crew with the vision of creating a place where all dancers can call home.
Past Experiences:
Stage Without Borders 2012
Dance Champs 1-3
Dance Meets Funk Session Popping
Street Edition All Styles Battle - Organiser
NTU Funk Jam 2014
M1 Dance Mania 2014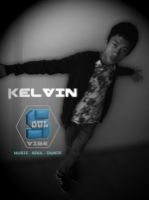 Assistant Crew Leader:
Kelvin started dancing in 2010 when he developed interest in Popping and joined the Street Edition Crew. Over 3 years, he has been an active member of New Revolving Age (NRA) and has been exposed to other dance genres. While he specializes in house, he is familiar with genres such as Hip Hop, Waacking, Contemporary Jazz and Locking. Through Soulvibe, Kelvin wishes to expose himself to other dance styles and also bond with other dancers of the same passion.
Past Experiences:
Danzation2013 : Student Choreographer/Performer
Epic Dance Competition 2nd Runner Up (AOC)
Singapore Dance Delight Vol.4 6th Placing (AOC)
Recognize Studios Recital 2012 : HOUSEHeadz
Super24 Competition 2012 1st Runner Up (TeamEngage)
Assistant Crew Leader:
BBoy Skyre (Wilson) has been breakdancing since he was 16. As such, he gained many valuable experiences over the many years of dancing. Despite taking a short break after enlisting in the army, he quickly returned to the art of to dancing. He later joined Soulvibe to continue honing and skills and living his passion for dance.
Past Experiences:
Stage Without Borders 2012
Beyond Your Stylez Streetdance Competition 2008
Danceworks 2008
Fuyo Interschool Breakdance Competition 2008
International Dance Festival - Genting 2007