Thread Title:
[VSO] The Face Shop Raspberry Slim&Lift Collagen Eye Patch [OPEN]
Spree Closing Date
Upon Payment
Slots for 8 pairs
Shipping and delivery
$0.50 per 2 pairs (Normal Mail)
$2.74 per 2 pairs (Registered Mail)
Bank Acc for Payment:
POSB savings 209-76422-9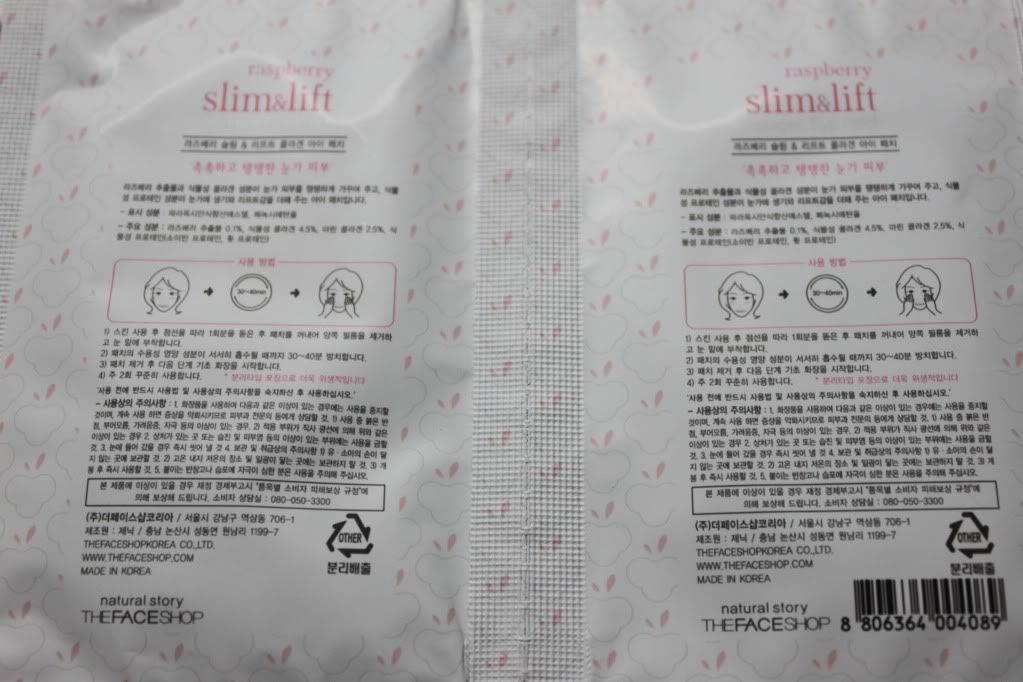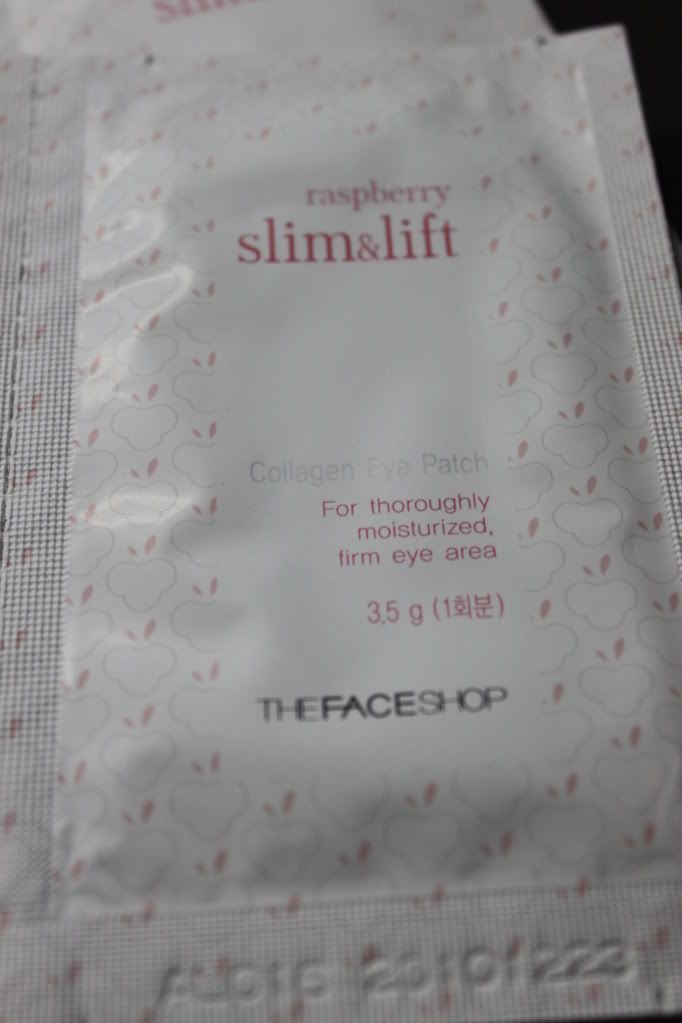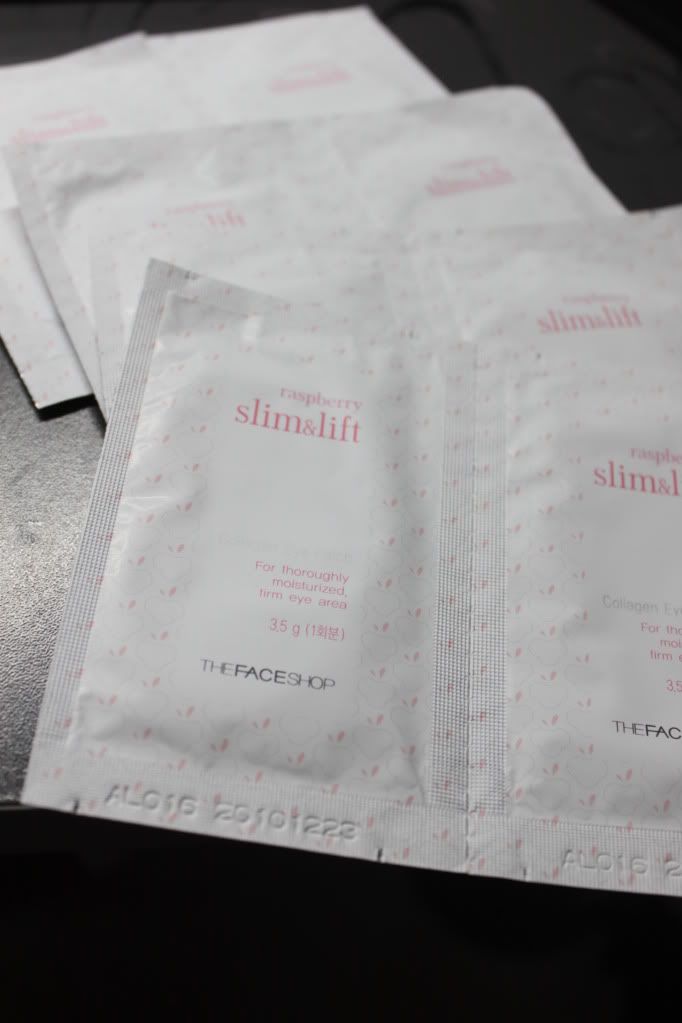 THE FACE SHOP's Rasberry Slim&Lift Collage Eye Patch
Going @ $5.50/2 pairs!
Retail price $9.90/2 pairs in Singapore's The Face Shop retail store!
Authenticity 101% guaranteed!
Sample Order Form:
SGClub Nick:
Name to be addressed to upon mailing out:
Collection mode: [Self collection/Normal mail/Registered mail]
(Please PM me your address)
1)
Item Name: Raspberry Slim & Lift Collagen Eye Patch
Quantity:
Collection Method:
Total Amount to be transferred:
Terms and Conditions
1. Items will be sent out within 48 hours once payment has been made in full.
2. All items are non-refundable and non-exchangeable.